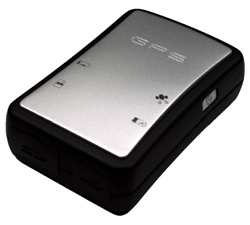 Easy-peasy, Plug & Play!
StarsNav Photo Locator/Logger is a very user friendly device. Its revolutionary design of using micro SD cards as storage method is truly the most unique of its kind. You can extend the storage capacity by as much as you like.
Unlike other GPS loggers, it does not have USB driver and configuration software. Simply plug it into your PC, and it will be recognized as a removable storage device. Its stored data can be used with most free geo-tagging software packages and web album services, such as Locr and Picasa.
With StarsNav photo locator/logger's help, organizing photos is really easy-peasy and hassle free.
Photo Locator/Logger Features
Installation & setting free
Compatible with any micro SD cards
Unlimited storing data capacity
Complete GPS data can all be saved
Supports Picasa, Locr and Google Panoramio
Competitive price
Hardware Description
Operation time up to 24 hours.
4 LED indicators for GPS, memory status, charging and error/low power warning
Build in rechargeable Li-ION battery
High performance GPS chipset.
GPS data saving interval: 8 seconds (in power saving mode)
Small light weight and compact design.
Micro SD card 1G/2G to save GPS locations. (1G could save up to 6 million locations.)
Logged data file format: TEXT. (Location data includes longitude, latitude, altitude, time, speed and direction.)